A more detailed explination on what we do for you 
Elevating Your Brand: The Power of VMS's Social Media Management Services
having a robust online presence is essential for businesses to stay competitive and connect with their target audience. This is where VMS, your trusted partner in technology, steps in. We specialize in crafting cutting-edge mobile apps and web-based applications that not only meet your unique business needs but also empower you to reach new heights of success.
1. Tailored Social Media Strategies:
At VMS, we recognize that every business is unique. We take the time to understand your brand's voice, target audience, and specific goals. Our dedicated team of social media experts crafts personalized strategies designed to align seamlessly with your business objectives, ensuring optimal results.
2. Engaging Content Creation:
Content is at the heart of social media success, and we excel in this department. Our creative content creators produce captivating, informative, and shareable posts, graphics, and videos that resonate with your audience, driving meaningful engagement and sparking conversations around your brand.
3. Platform Expertise:
Navigating the diverse landscape of social media platforms can be daunting. VMS's team is well-versed in the nuances of various platforms, including Facebook, Instagram, Twitter, LinkedIn, and more. We tailor our strategies to suit each platform's unique strengths, ensuring maximum impact.
4. Consistent Brand Identity:
We understand the importance of maintaining a consistent brand identity across all social channels. Our team ensures that your brand's voice, tone, and visual elements are aligned, reinforcing your brand's recognition and reputation.
5. Community Engagement:
Building and nurturing an online community is essential. We actively engage with your audience, respond to comments, address queries, and encourage discussions. This fosters a sense of connection and loyalty among your followers.
6. Data-Driven Decision-Making:
Social media management isn't guesswork; it's science. We use data analytics to monitor campaign performance, track key metrics, and make informed decisions for continuous optimization. Our goal is to deliver measurable results that impact your bottom line.
7. Transparency and Reporting:
At VMS, transparency is key. You'll receive regular reports detailing the effectiveness of your social media campaigns. We believe in open communication, and we're always available to discuss your progress and answer any questions you may have.
8. Growth and ROI:
Our ultimate objective is to help you achieve tangible results. By enhancing your social media presence, attracting a relevant audience, and increasing your return on investment, we aim to propel your brand to new heights.
In a digital landscape where social media's impact is undeniable, social media management is a strategic investment, not an option. Partner with VMS, and let us be your trusted ally on the journey to social media success. We're here to transform your online presence, connect you with your audience, and empower your brand to flourish.
Are you ready to unlock the full potential of social media for your business? Reach out to VMS today, and let's embark on a journey to elevate your brand's online influence together.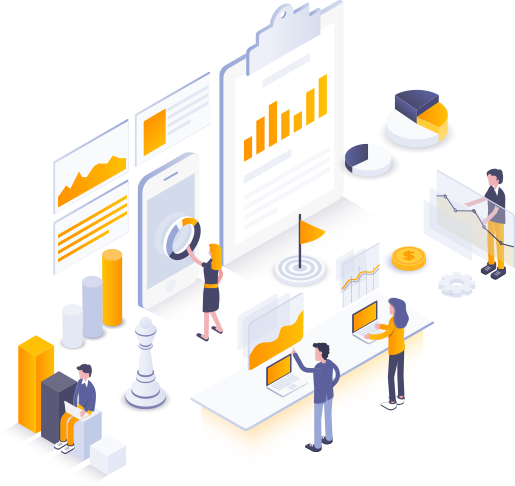 Why Social Media Management Service is Important For Your Business?